Evolve driving school Milton Keynes
We have some of the best prices for driving lessons compared to any other driving school Milton Keynes.

Why not take advantage of paying for your driving lessons via PAYPAL. The easiest, safest and secure way to make payment for your lessons.
All of our block bookings do not come with conditions unlike some who hold back a certain amount of hours for a driving test.
You buy the block and complete the block with no limitations.
Peace of mind

money back guarantee

on top of your payments secures your investment.
1 HOUR £25

1 1/2 HOUR £37

2 HOUR £50

5 HOUR BLOCK £125

10 HOUR BLOCK £ 230
SPECIAL OFFER

FIRST 10 HOUR DEAL
1 HOUR £ 23.50

1 1/2 HOUR £35

2 HOUR £47

5 HOUR BLOCK £117.50

10 HOUR BLOCK £215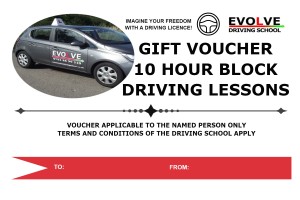 GIFT VOUCHERS
We now do gift vouchers if you would like to give a gift to somebody special for a Birthday, Christmas or whatever you like, use our Contact us page and ask for more information.
We take driving lessons payments via cash, cheque, Paypal, Credit Card via Paypal or bank transfers.
PAYMENTS VIA CHEQUES PAYABLE TO BRYAN GREENALL
Block bookings can be turned into a fast pass course if you need to pass the driving test in a hurry. Therefore, Driving lessons are usually undertaken 1-2 weeks before a test. Also, please check the availability of the driving school to accommodate your needs first.
The theory test must be passed before a practical test can be booked.
PASS PLUS COURSE PRICE IS CURRENTLY £175
FAST PASS AND BLOCK BOOKING PAYMENT TO BE MADE IN FULL ON FIRST DRIVING LESSON
*UNEMPLOYED DISCOUNT ONLY ON PROOF OF NON-EMPLOYMENT*